RAPID RESPONSE COVID-19 CLEANING
AT THACHER SCHOOL IN OJAI, CA
Kelly Rapid Response is our Covid-19 cleaning service. This involves a specialist team that uses high tech misting equipment and EPA approved disinfecting chemicals to eliminate 99.9% of all unwanted germs, bacteria, and viruses, over huge areas like collections of buildings, groups of classrooms, and sprawling health care facilities in rapid fashion.
Rapid Response Covid-19 Cleaning at Thacher School in Ojai, CA
The Thacher School is a prestigious private school, founded in 1889, sitting on 427 acres of land in Ojai, CA. Thacher has implemented an extremely aggressive program to protect its students and faculty from Covid-19. This involves a small army of trained health professionals that are diving deep into every crevice of the expansive campus to prevent Covid-19 infections.
Kelly Cleaning is an important part of Thacher's Covid-19 prevention strategy, and our Rapid Response team of specialists will be on the campus 7 days per week using the latest high tech electrostatic misting equipment and EPA approved disinfecting chemicals throughout the school, campus and its' Bon Appetit restaurant.
Thacher is known throughout academia for its extremely discerning and selective process for vetting faculty, students (they have only a 3% acceptance rate), and associated vendors and partners. That Kelly Cleaning has been trusted as a cornerstone of their Covid-19 response is very rewarding, as well as a feather in our cap and a strong endorsement of our extremely high level, industry best expertise in critical cleaning services.
CLIENT
: THE THACHER SCHOOL
LOCATION
: OJAI, CA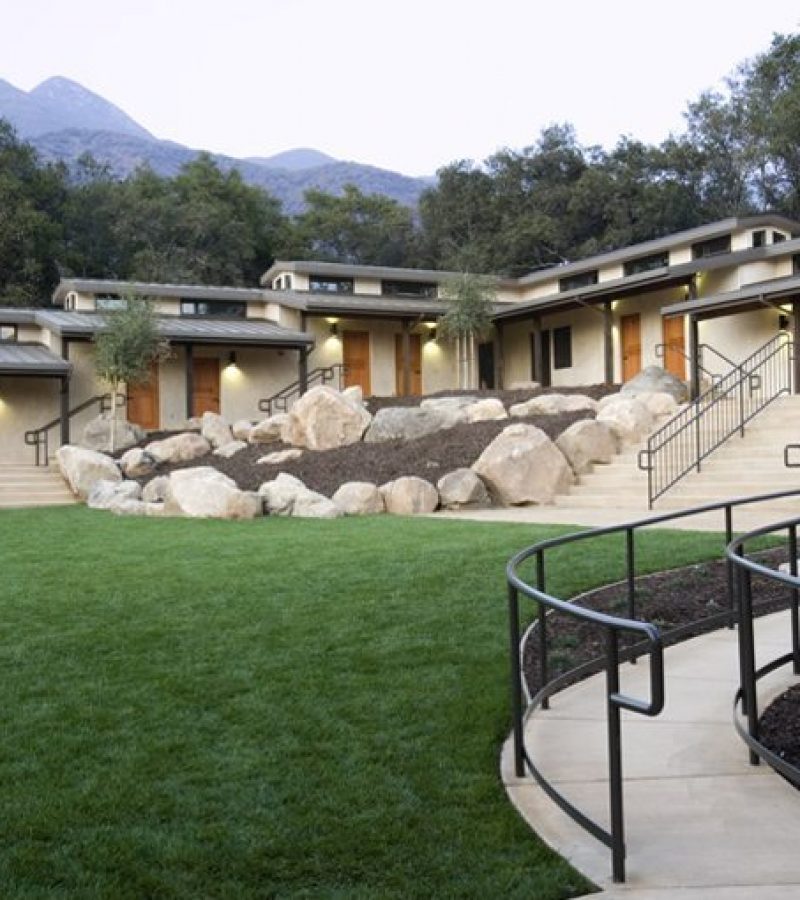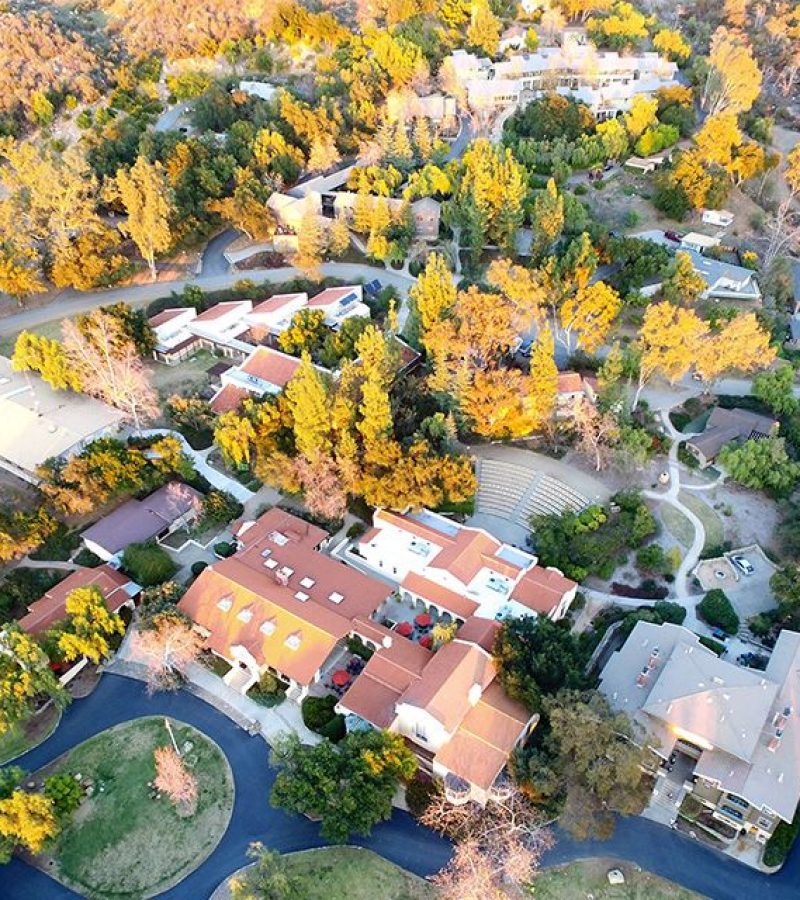 Prevent presence of Covid-19 on campus by sanitizing all surfaces and all rooms with EPA approved disinfectants and specialized equipment, in accordance with CDC guidelines.
Kelly Rapid Response Team.
7 days per week, daily intensive cleaning in between classes.
Electrostatic Sprayer, EPA-approved disinfectants, assorted conventional cleaning supplies, manual labor.
Carry out daily cleaning protocols of all surfaces in all rooms using the latest recommended disinfecting solutions provided by the Centers for Disease Control and Prevention (CDC), adhering strictly to the protocols of HIPAA, JCAHO, and CDC standards, using only EPA Certified cleaning products.
Cleaning all surfaces in a study hall. This mist clings on every surface it reaches such as under the tables and chairs, bookshelves, door handles etc.
We use an electrostatic sprayer. Our sprayers are the new standard in sanitizing and disinfecting any environment. Cleaning agents in the sprayer are electrically charged for complete and consistent coverage. Once in the air, droplets of powerful disinfectants cling to all surfaces, destroying germs on contact.
This mist clings on every surface it reaches such as under the tables and chairs, bookshelves, door handles etc.
Common Questions About Covid-19 Cleaning
For more detailed information on effective disinfectants visit these links or call us at (805) 658-8858:
Covid-19 represents the greatest health concern in the world in 2020. Thacher is determined to establish themselves as the learning facility with the highest level response to coronavirus, with the most rigorous set of cleaning procedures to protect against covid-19.
It's expected that parents everywhere in the United States have serious concerns about their children attending school in-person again this fall. At the same time, distance education can not replicate the learning experience of in-person classes.
If you're a parent, these are some important questions you may as the administration at your child's school regarding reopening either in the fall, or next spring: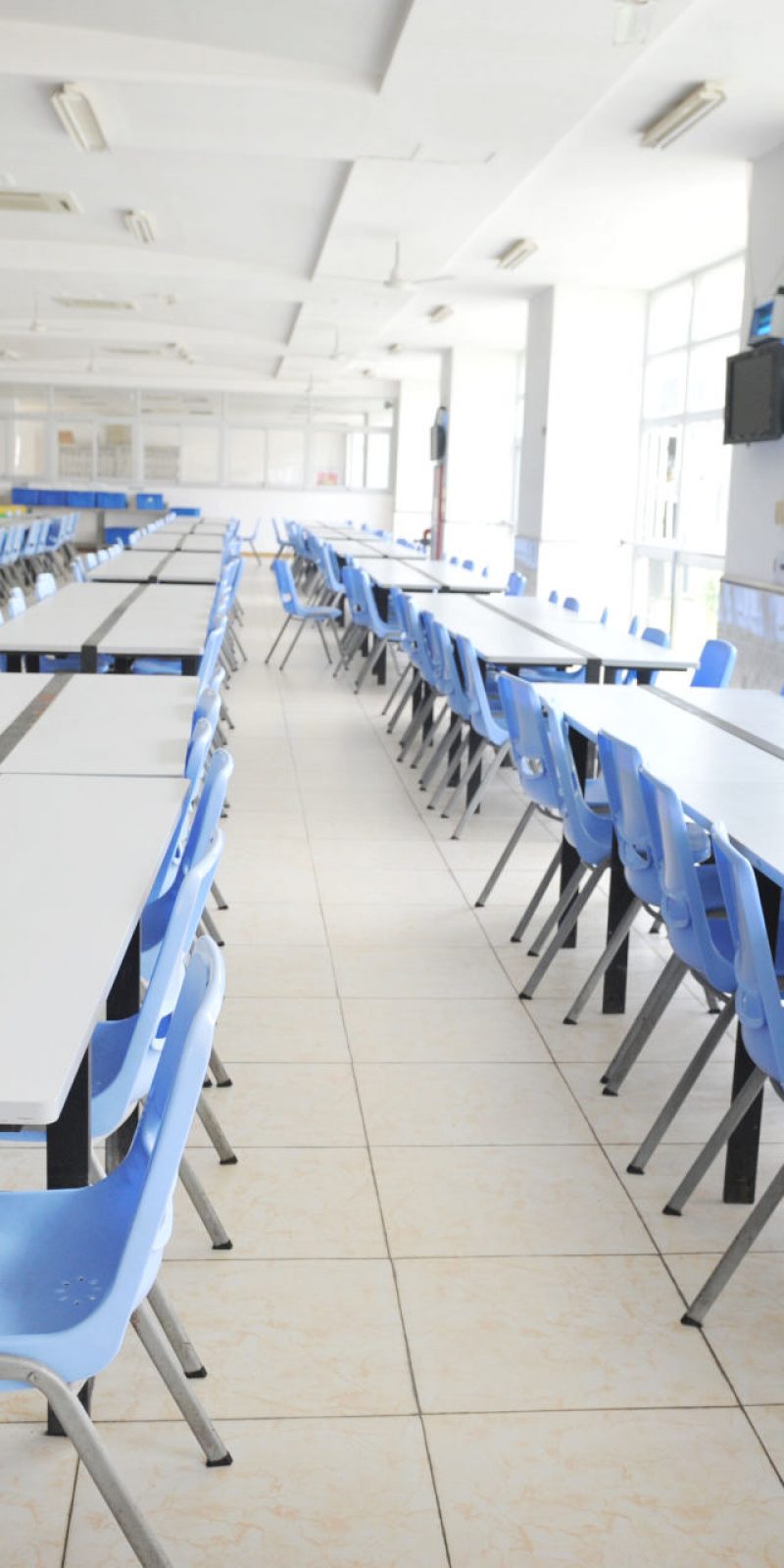 Our Rapid Response Remedial Cleaning Team is the solution for schools, businesses, and organizations who are planning important reopenings, and need to protect against COVID-19.
This service provides safety and peace of mind. It is our hope that all schools and places of child care increase their cleaning specification to account for COVID-19. Correct response to COVID-19 requires special training and careful implementation, and special institutions like Thacher have risen to the occasion to meet this challenge.
The Thacher School (will add website link) determined that they needed to take every precaution imaginable to protect their students, faculty, office staff, and visitors, cost being no object to fulfill this. Thacher's guiding mission in all that they do is pursue the absolute best in everything.
They applied the same rigorous vetting process that they apply to their admissions and hiring process to their search for the best experts to aggressively clean the campus and protect everyone involved from exposure to COVID-19, and selected us for our expertise, and proven ability to respond reliably at the highest level.
This Rapid Response Service is available for your child's school as well, or your place of business.
We can be on site at your location in any of these cities within 2 hours:
Do you need to get things sanitized? Please Call For Details And To Book