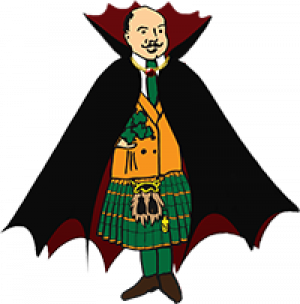 KELLY SOLUTIONS
We have the Solutions for Your Cleaning Needs
Hello and welcome to our scariest newsletter so far! Lads and Lasses, I would like to share how frightening Kelly Cleaning can really be… Look at the shocking results that our terrifying technicians were able to accomplish on this industrial worn flooring. 
This workshop has seen spooky amounts of heavy machinery by-product, but this isn't a problem for Kelly Cleaning's amazing crew. This workshop is filled with heavy duty equipment, everything from drills to laser cutters. This workshop has also played a major role in aiding NASA and JPL in their efforts of creating the Mars Pathfinder Components. Their work is so precise with no room for error and that is what Kelly Cleaning strives to do as well. Kelly Cleaning demands nothing but the best and efficient service from our technicians. 
There is nothing more spine-chilling than an expensive bill to replace any type of flooring. So, how much does it cost to replace your vinyl flooring? Based on Kelly Cleaning's own research, installing 200 square feet of vinyl flooring without any stairs will cost around $800-$1000. It begins to raise hairs as we increase the amount of flooring that you would want to replace. Before making the horrifying plunge into a project that will cost you thousands of dollars and days of downtime, why not give Kelly Cleaning a call and let us beautify your floors. As you can see in the photos, Kelly Cleaning does frighteningly well in repairing damaged flooring.
Kelly Cleaning has a Quality Assurance Program that is unlike any other cleaning company in Ventura County. Since we demand high performance from our cleaners, our work is satisfaction guaranteed and if our cleaning crews don't meet the Kelly Cleaning standard, we will send our crew out again until all parties are satisfied. Give us a call at (805) 644-5308 or visit our website to learn more about our services and request a quote. Happy Halloween >:)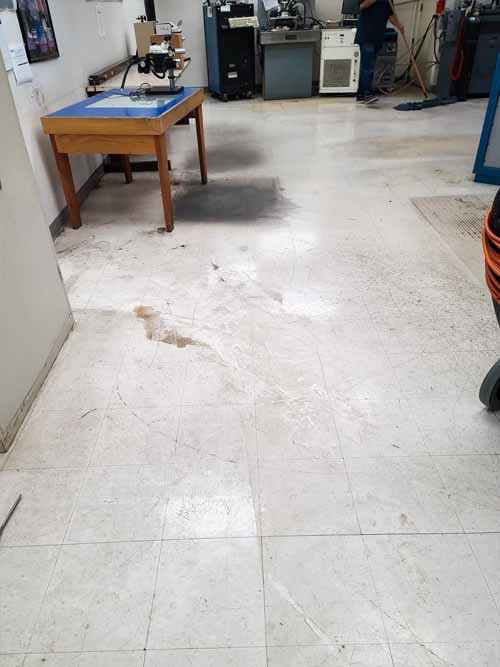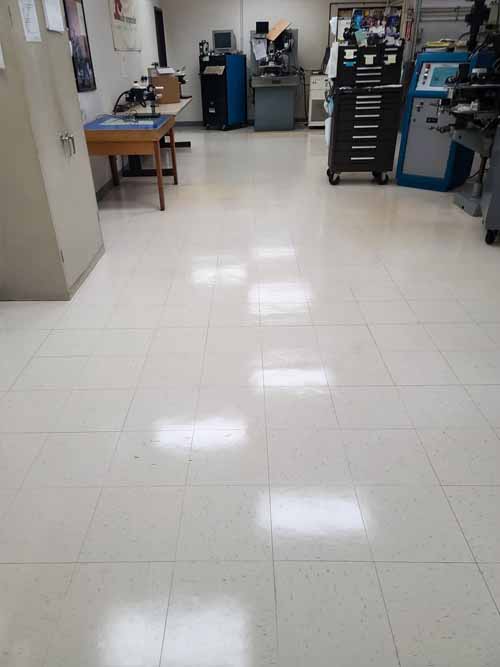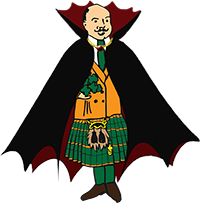 Sierge, I just installed new stainless steel appliances all over my home! I love the look of it, but it's so difficult to remove the water stains and fingerprints with my regular cleaning products. How do I clean stainless steel? -Steel Preoccupied in Santa Paula
Dia Duit! What an excellent question! And one that I'm very happy to help ye with! Stainless steel is a lovely addition to any kitchen or home, but I understand that there are some unique characteristics of the material that can be tricky to deal with. Luckily, I have just the product that you can use to clean up your stainless steel in no time at all!
In our Kelly Tech Center retail store, we offer a product from 3M that does any  
spectacular job of cleaning and polishing your steel. To use this product, just lightly spray this solution directly onto the metal surface and wipe with a clean, dry cloth. For the best results, I recommend using a microfiber rag which we also sell at our janitorial retail store.
Come to 2300 Knoll Dr. Suite B and we can give a live demonstration of this product in our warehouse showroom and any other product that we have in store! Each canister of the 3M Stainless Steel Polish is sold at $17.83. This is the cleaning industries leading stainless steel product so it is expensive, but if used correctly, one canister can last well over 6 months of regular use.
If you have any questions that you would like me to answer, please feel free to email me at
KellyTech@www.kellyclean.net
.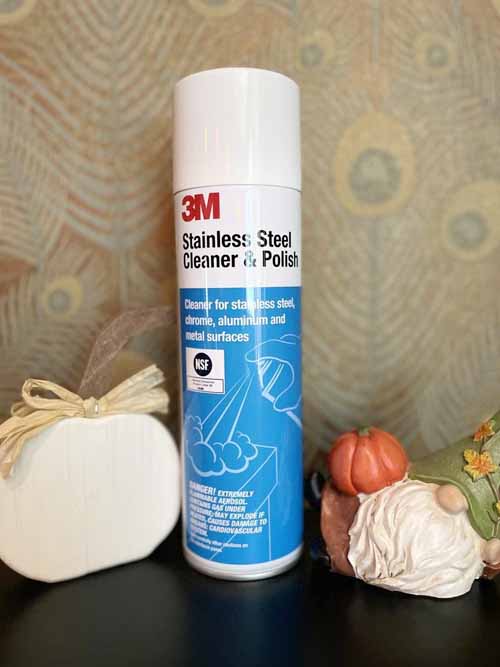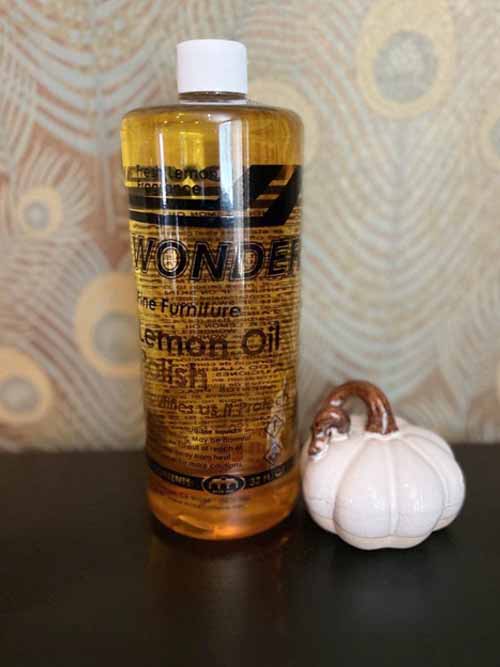 This month's Cleaner of the Month and Welcome to the Kelly Family sections is a special one! Not only would we like to announce the cleaner of the month, but we would also like to introduce to you our newest member of our Kelly Office Staff.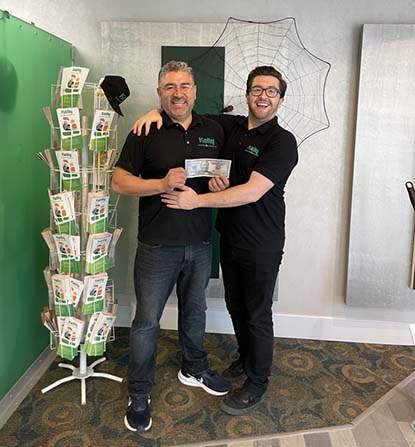 Let's all give it up for Pepe Isaac!
We say that Pepe is our newest member, he might be new to you and his new position, but Pepe has been working with Kelly Cleaning for years. Besides playing a vital role in our day to day operations by being a member of Kelly Technicians, he has transitioned flawlessly into his new position as our Retail Store Clerk / Customer Solutions Representative!
Pepe has many years of cleaning experience and he has been more than helpful with revamping our Kelly Tech Janitorial Retail Store. He is a driven individual 
that will not accept anything less than perfection and that is why we love Pepe!Pepe has received countless compliments and has always proven to go above and beyond his line of duty to ensure that he provides the best service possible.
The next time you see Pepe, make sure to say hi and congratulate him on his hard, and successful work in Kelly Cleaning! Sláinte to Pepe!
Product of the Month: Wonder Fine Furniture Lemon Oil Polish
Wonder's Fine Furniture Lemon Oil Polish is October's Product of the month!
Sierge has been frantically getting the house decorated, his carpets steam cleaned, and his furniture polished for his annual Halloween Monster Bash Party. The one product that Sierge favors in particular is Wonder's furniture polish. 
This product does wonders and any sort of wood furniture. It leaves wood surfaces with a hard, glossy finish that also has a lemony scent lingering for the next user to experience. 
Sierge has also let us onto one of his secrets that will surely wow his party attendees so long as they aren't too scared of all of the frightful activities he has planned for them. Sierge uses Wonder's furniture polish in tandem with 3M's stainless steel cleaner. First he uses the 3M to remove any marks on the surface and then polishes the surfaces to a hard shine with Wonder's polish. This will leave the steel looking just like the fine furniture with a hard, glossy finish. 
If you are interested in this product, the Kelly Tech Center's Janitorial Retail Store always has this product in stock and it only costs $10.75. One bottle will last for several months if used regularly and appropriately.
Visit our Kelly Tech Center for all of your cleaning needs at 2300 Knoll Dr. STE B
Visit our Ultimate Rug Spa at 1445 Donlon St. STE 2
Kelly Tech Center
2300 Knoll Dr.Suite b
Ventura, CA 93003