KELLY SOLUTIONS
We have the Solutions for Your Cleaning Needs
Upholstery Cleaning 1000+ Chairs in Camarillo
You read that right, folks. Kelly Cleaning was able to clean 1047 chairs in two working days for the Ventura County Office of Education. Like a well oiled machine, Kelly Cleaning was able to clean each chair to perfection with robot-like efficiency. Not to mention, they performed this task with smiles on their faces!
Kelly Cleaning specializes in all types of steam cleaning services such as carpet cleaning, rug cleaning, and upholstery cleaning for both residential and commercial. Not to mention we have recently opened the Ultimate Rug Spa, which is Kelly's department solely dedicated to these types of services. 
So whether you need 1000 plus conference chairs steam cleaned or if you need your home runner rug cleaned, give us a call and we'd be more than happy to help.
Andres Working Hard!
Dia Dhuit (JEE-uh Gwitch) = Hello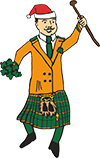 Dia Duit and may the road rise up to meet ya! After having more than family come over for the holidays with their children and pets, you might have noticed a few
unfavorable things happen to your home. Your carpets and upholstery might have stains on them, the dogs were licking the glass doors incessantly, and the children placed their grubby paws on your freshly painted walls!
Don't fret, for I have the solution to all of these problems but let's focus on the walls. We have to be careful as to not damage the paint nor the drywall. Here are the materials that you will need as well as the step by step process
Materials: Blarney Buster (Spot cleaning solution) and 2 white turkish hand towels.
Wet 1 Turkish towel and wring out excess water.
On the mist setting of your bottle of Blarney Buster, spray 1 to 2 pumps directly onto the towel
a. NEVER spray your wall directly
Rub the spots on the wall with your rag that has the solution until no spots are visible
Use your dry towel to dry and buff the affected area.
You can buy these materials at the Kelly Tech Center and ask any of your other cleaning questions as well. Visit us at 2300 Knoll Dr. Suite B in Ventura right off the 101.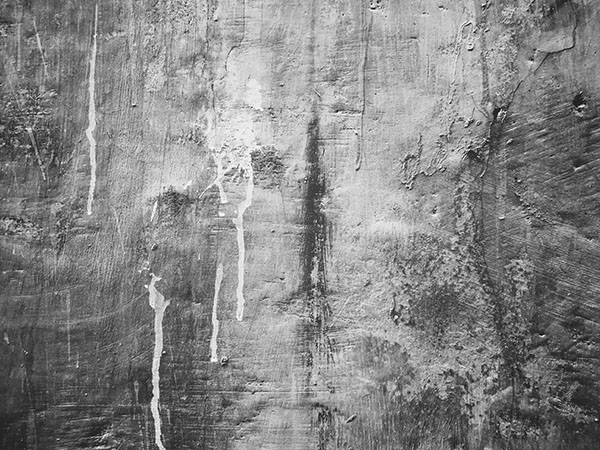 Sláinte (slawn-cha) = Cheers
December's Cleaner of the Month Award and $50 cash prize goes too… Lucio Hernandez! 
Lucio is a relatively new cleaner for Kelly Cleaning's standard. Lucio has been working for Kelly Cleaning for just over 3 years and he has truly been invaluable. Lucio and his team always do a wonderful job in the offices that they clean and have consistently been praised for the wonderful work that they do!
Let's give it up for Lucio! Sláinte!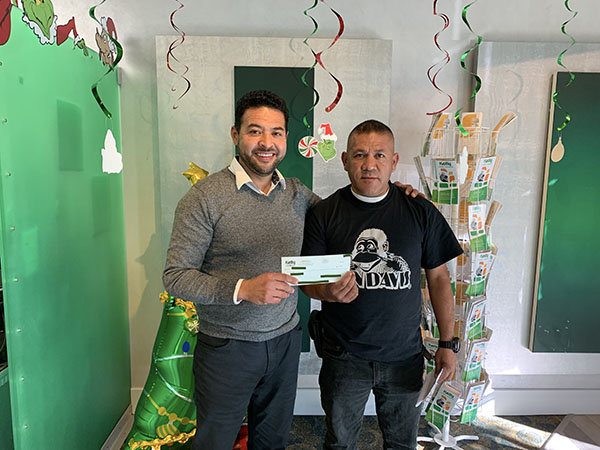 This month's Service Spotlight will have to go to our floor care specialization in maintaining and restoring basketball courts. Not just anyone can do normal floor maintenance, but to do basketball courts is another expertise in of itself.
Kelly Cleaning is experienced and skilled at both of those tasks. Just recently, Kelly Cleaning performed its annual refinishing of Thacher Schools Basketball court. We have been performing this service for Thacher for over 10 years on top of our usual cleaning services. We take pride in our work and how great the court looks afterwards.
If you are looking for specialty floor services or if you want the best floor maintenance service in Ventura, then give us a call!
Visit our Kelly Tech Center for all of your cleaning needs at 2300 Knoll Dr. STE B
Visit our Ultimate Rug Spa at 1445 Donlon St. STE 2
Kelly Tech Center
2300 Knoll Dr. Suite B
Ventura, CA 93003