KELLY SOLUTIONS
We have the Solutions for Your Cleaning Needs
Rugs are wonderful furnishings that can add color and warmth to a bleak room, and give us something to protect our feet from our hard, cold flooring. Many rugs have history attached to them and have been passed down through generations if maintained properly. But, inevitably and probably more often than not, something has been dropped, spilled, slid, or even smashed onto our precious rugs. There is no need to fear, Kelly Cleaning is here and we are more than prepared to purge your rugs of any of your mishaps.
Kelly Cleaning's new rug cleaning division, The Ultimate Rug Spa, is less than a month away from being finished. We are so excited to share our ultimate cleaning process with all of our clients. Kelly Cleaning's Ultimate Rug Spa will feature and utilize the best rug cleaning equipment that is on the market! It was imported from Istanbul Turkey where they really know what's up for cleaning their precious rugs. Our new  imported  rug cleaning machine has several centrifuges to clean all types of rugs.
You might be asking yourself, what is the best way to clean a rug? There are a lot of options in cleaning rugs, but the very best method to clean a rug is by using a professional rug cleaning company that knows the perfect process for your particular rug. Kelly Cleaning has specialized in cleaning all types of rugs for over 40 years! We have cleaned rugs ranging from thrift store bargains to presidential palace red carpets. It doesn't matter what country the rug originated from, American, Persian, or Oriental, we treat every rug as if it were the most precious rug in the world and we strive for perfection in everything we do. 
The Ultimate has a satisfaction guaranteed policy. We will not stop until the work is done right and it meets to your satisfaction.. You might be wondering, is all this fuss about rug cleaning worth it? Well, in the heart of Kelly Cleaning, it definitely is! If you are interested in having your rugs   cleaned,   give us a call at (805) 644-5308, email us at
KellyCleaning@KellyClean.net
, or visit our website
www.KellyClean.net
to check out more information about the services that we offer!
In this special section, we decided to set up a lightning quick question/answering for Sierge. In this month's edition we will answer a few of the most commonly asked questions by our clients.
Question 1: What is the best way to clean a rug?
Sierge's Solution: There are many ways to clean rugs, but it all depends on the type of rug that you own. The gold standard for rugs will always be a Persian rug or an oriental rug, cotton rugs are gaining popularity, then we have things such as tufted rugs and dhurries.
The best way to clean your rugs is through steam cleaning or using a specially designed machine to gently exfoliate a rug's fibers where this gentle motion will penetrate and rejuvenate even the most tired-looking rugs.
Luckily, Kelly Cleaning's Ultimate Rug Spa will be opening soon where they focus on using state-of-the-art, imported machinery from Turkey that can scrub and wash your rugs with the utmost care. In the Ultimate Rug Spa our "Rug Therapists*" specialize in services such as rug cleaning, upholstery cleaning, odor extraction, and providing a unique and fun experience!
Question 2: Is it worth it to clean area rugs?
Sierge's Solution: Rugs can become an accent piece or they can serve a utilitarian purpose of providing a barrier between your feet and cold flooring. To answer the question, yes it is worth it to clean your rugs. Not only to brighten and rejuvenate your rugs but to also remove dirt, debris, odors, and allergens that keep your rooms from having a clean feel.
Question 3: How often do rugs need to be cleaned?
Sierge's Solution: It really does depend on how much traffic your rugs receive. If your rug is met with clean feet and no shoes then your rugs will only need to be cleaned every few years to remove the hidden allergens; but, if you live in a house that has rampant children and animals that like to eat and do other animal activities on your rug, then you would want to clean your rugs yearly if not more often if you are so inclined
Question 4: How much does it cost to get an area rug cleaned?
Sierge's Solution: The cost of cleaning an area rug depends on the size of the rug. These are the current prices for Kelly Cleaning & Supplies, Inc's Ultimate Rug Spa.
Rug Pick-up / Delivery Prices:
Question 5: Why is it important to clean rugs?
Sierge's Solution: The main reason why someone would want to get their rugs cleaned is to remove any hidden dirt and debris that is entrapped within the fibers of your rug. A rug's fibers can hide things like pet dander and other allergens that could possibly be affecting you. Cleaning rugs on a regular basis is a great way to further the longevity of your rugs
Sláinte (Shlon-che) = Cheers!
There are many things that we take for granted in our lives, and this year we would like to take time to reflect on who Kelly Cleaning is so grateful to have the pleasure of working with. This month's VIP award has to go to Esperanza Garcia! Slainte to Esperanza!
Esperanza is our lead supervisor and the head of our Customer Solutions team at Kelly Tech. She has persistently gone above and beyond what we ask of her. She has been working here for over 5 years and has done nothing but the best for Kelly Cleaning. She is able to tackle any project given her and has always been able to perform well no matter what the  situation.
We can't thank Esperanza enough for the effort she has given Kelly Cleaning.
Whenever a situation arises, she is always the first on scene and she does all of her work without complaint. Esperanza has one of the more difficult jobs within Kelly Cleaning and she does her job to
the best of her abilities. If she needs to meet with cleaners at 5 AM, she's there. If there is an emergency late at night, she is the first on scene. If there is a problem that needs a solution, more often than not, Esperanza is the one that makes sure that Kelly Cleaning and their clients have their bases covered.
We are so appreciative of all that Esperanza does and how great of a coworker she is! If you see her, you will understand why she deserves all of the credit given to her! Slainte to Esperanza!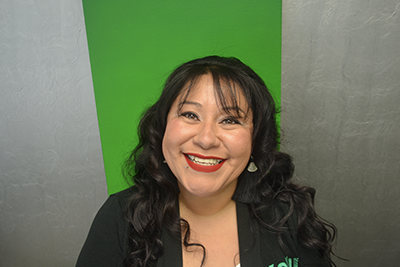 Failte or welcome to the newest members of the Kelly Cleaning family: Keller Williams Realty, Hermance Law, Advance Physical Therapy: Thousand Oaks, and Public Health in Oxnard!
All of these wonderful companies are utilizing Kelly Cleaning's premium janitorial service and we could not be any happier that they have given us the opportunity to show  what we are capable of. We are determined to show consistency in everything from our commercial cleaning all the way to our customer service.
If you are pleased with the services that Kelly Cleaning provides, the best way to help us out is to
leave us a review or provide feedback on what to improve on. If you have the time, we would greatly appreciate a review since most of our reputation has been transmitted through word of mouth from our other customers!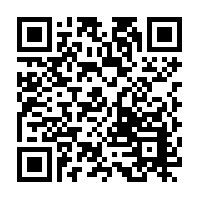 Tired of the stuck on messes that are plastered all over your oven? Maybe you just moved into a new home and the previous owner didn't know what a scrubbing sponge was for, Maybe you have a roommate that "forgot" to clean up that burnt to a crisp Pizza from last week, Well not to worry!
This month's highlight is called Blast by Total Performance! Blast is a thickened oven-grill and deep fryer cleaner. We understand that this may be a very niche product, but do not underestimate the effectiveness of this chemical. This is the product that our Kelly Technicians use and the only one they 
will use if they are going to tackle a particularly dirty oven, grill, or deep fryer.Blast is one of the most satisfying products to use if applied correctly. You can literally see the grease and grime come clean off to show a shiny, fresh surface. Our technicians often use this product in school kitchens where there is severe build up of cooking remnants. Blast is able to turn the most daunting task into one that, if not enjoyably satisfying, into a less daunting task.
If you are interested in learning more about this product, or if you think that this product could be the answer to your problems, please come to our janitorial supply store The Kelly Tech Center or give us a call at (805) 658-8858. Kelly Tech is located
at 2300 Knoll Dr. Suite B. in Ventura, California. There you can ask our store clerk and totally experienced veteran Kelly Technician Pepe, all of the things you can do with this amazing product. One bottle costs only $5.99 a quart and one quart will last you a very long time!
Newsletter Special
Mention our newsletter and Receive a $35 dollar coupon on your next service!
Visit our Kelly Tech Center for all of your cleaning needs at 2300 Knoll Dr. STE B
Visit our Ultimate Rug Spa at 1445 Donlon St. STE 2
Kelly Tech Center
2300 Knoll Dr. Suite B
Ventura, CA 93003