KELLY SOLUTIONS
We have the Solutions for Your Cleaning Needs
Simi Valley's Vintage at Sycamore
In a more recent newsletter from Kelly Cleaning, we mentioned that we were working with USA properties in their project Vintage at Sycamore. Well, we have completed the final construction cleanup! 99 units are move-in ready but the work still isn't done! Kelly Cleaning has only completed the cleanup for the Vintage at Sycamore but now it's onto The Landing at Arroy and its 47 units.
Kelly Cleaning had a dedicated team of seven people at Vintage at Sycamore for more than a month to clean the 60,000 square feet building. 
Kelly Cleaning prides itself on the work that we do and strive for perfection. We love the feeling of finishing a project such as this and knowing that these homes will be a clean beginning to start of something new. 
If you are interested in having construction cleanup then give us a call at (805) 644-5308 or email us at KellyCleaning@KellyClean.net and we will be more than happy to serve you. If you are wondering about our other services, then please visit our website at www.KellyClean.net.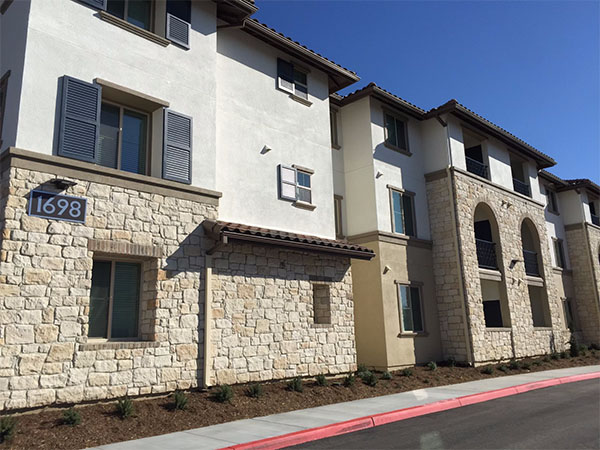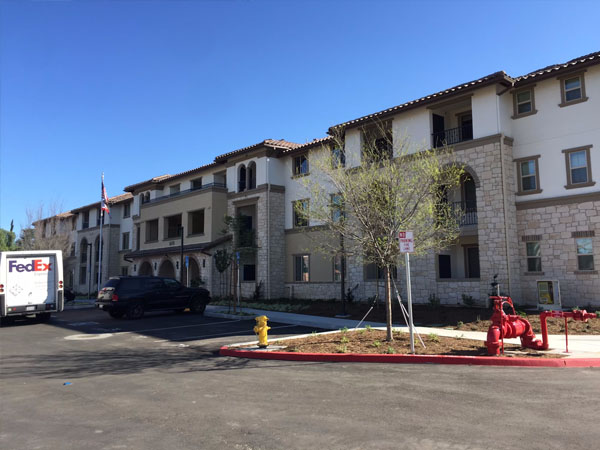 Sierge, I have dirty solar panels. Do I need to clean my solar panels? How often do I need to clean my solar panels? – Karina L.
Dia Duit! An excellent question, and the answer to your first question would be yes. It is imperative that you clean your solar panels after a certain period of time. Not only will this increase the efficiency of your solar panels, but the simple act of cleaning your panels will save you $9,800 over 20 years or $490 per year based on the average savings coming from Ventura County. 
When it comes to how frequently you should have your panels cleaned, it really does depend on where your panels are located. If you live in the suburbs where not very much dust or debris is blown onto your panel, then a yearly cleaning is highly recommended. On the other hand, if you live let's say near an open field or if you are located near an ocean, Kelly Cleaning recommends that you consider cleaning your panels every 6 months!
I'm glad to answer any questions that any of you may have. If you have any questions at all just ask me, the Kelly Concierge, and I would be happy to help! Give me an email at KellyCleaning@www.kellyclean.net.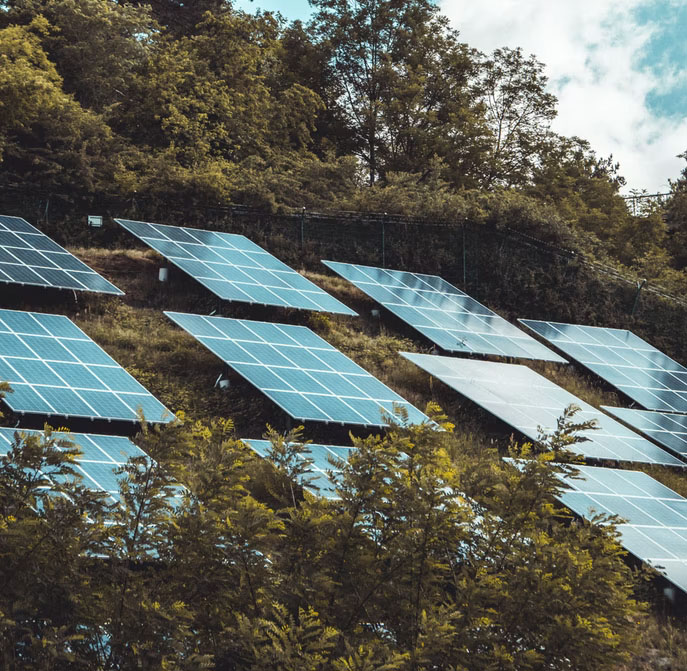 Sláinte (Shlon-che) = Cheers!
Not all heroes wear capes! Some heroes carry mop handles and feather dusters; and Enma Hernandez is our hero / cleaner of the month! Sláinte to Enmal!
As janitors, we are never seen. The point of a janitor is to be the sweet cupid that floats around facilities when no one is around to clean up the messes and to maintain a high level of disinfection. This is what Enma and her crew do every night. Enma makes sure to tick all of her cleaning priorities and more often than not, go above and beyond her line of duty.

As all of our clients are aware of, Kelly Cleaning includes a Quality Assurance program with their cleaning services. Our supervisors perform surprise visits to the locations that we service.

Enma has consistently been at the pinnacle of cleanliness in all of her locations.
So let's all give it up for Enma! Sláinte to Enma!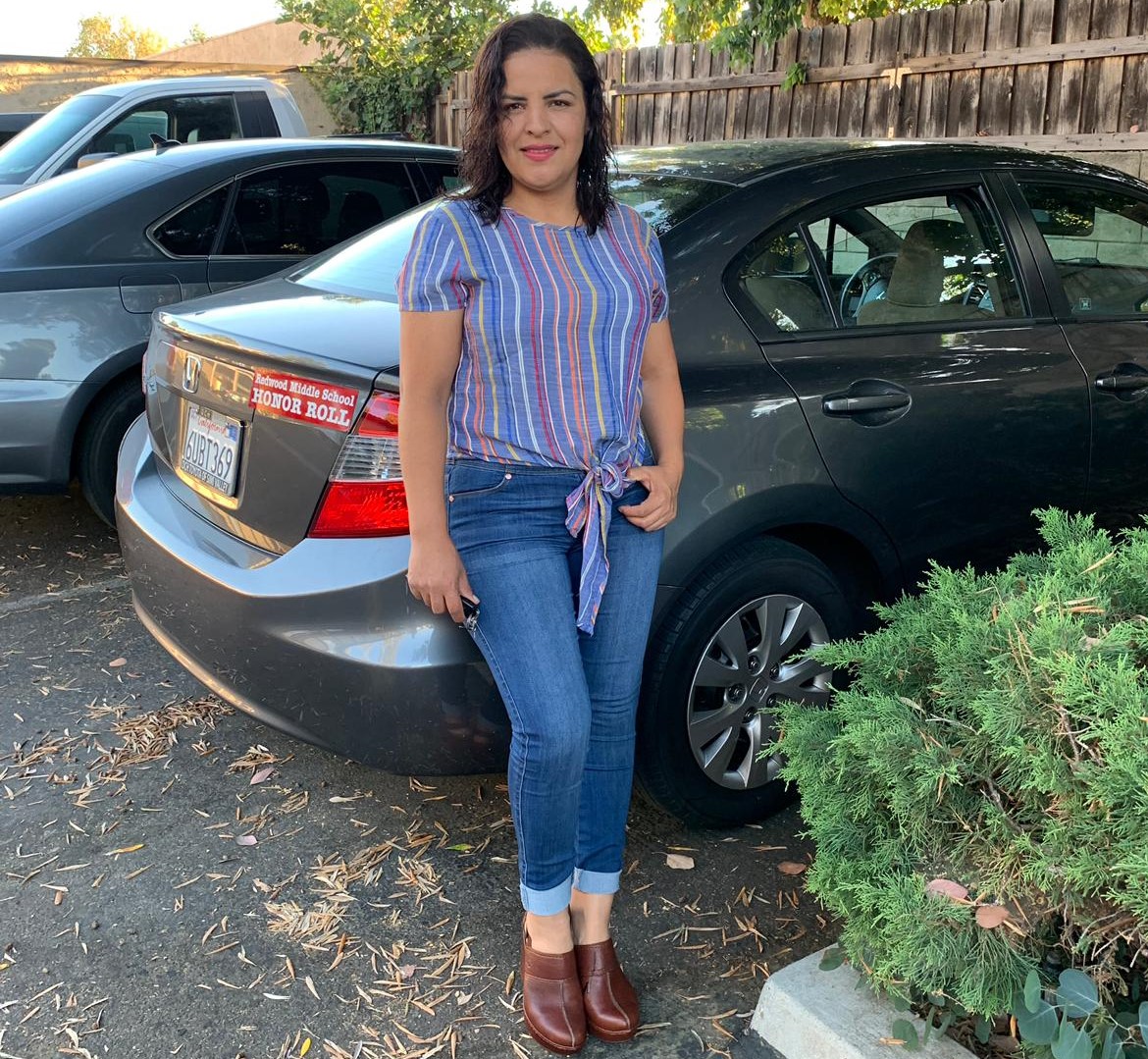 Failte or welcome to the newest members of the Kelly Cleaning family: Certex, Rache Corporation, Dirt Works Engineering, Inc.!
All of these wonderful companies are utilizing Kelly Cleaning's premium janitorial service and we could not be any happier that they have given us the opportunity to service their facilities. We are determined to show consistency in everything from our commercial cleaning all the way to our customer service. 
If you are pleased with the services that Kelly Cleaning provides, the best way to help us out is to leave us a review or provide feedback on what to improve on. 5 minutes or less of your time will make a big difference for our company.
Most of our reputation has been transmitted through word of mouth from our other customers and we are proud to know that so many of our loyal clients recommend Kelly Cleaning for any cleaning need.!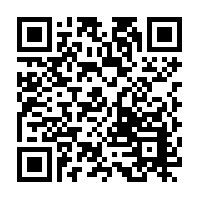 The product of the month for February is the trusty and ever-handy microfiber rag!
The Microfiber rag is the best option for many cleaning situations. 
Have dusty furniture? A spritz of our Kleen-N-Sheen and a microfiber rag will make quick work of a tedious task. Best way to dry a car after a wash? A microfiber  rag will absorb water quickly and the soft fibers will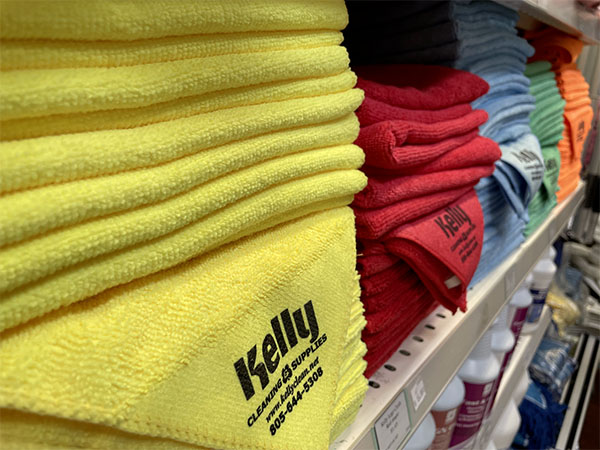 leave no scratches behind. Not only are they super absorbent and are able to easily pick up dust, you will also not have to use as much cleaning solution to get a job done.
Kelly Tech our janitorial supply store offers microfiber rags in different colors to organize your cleaning process. Our technicians use the green cloths to clean kitchen and breakroom counters and stovetops, red for bathrooms and tubs, yellow for spot cleaning windows, blue cloths to dust surfaces and items, and orange for all purpose use. This color system makes it easy to mistakenly use your bathroom and tub rag on your kitchen counters!
If you're interested in purchasing microfiber rags, our janitorial supply store sells one rag for $1.49 or a pack of 12 rags for $15.99! Come on in to our store at 2300 Knoll Dr b, Ventura, CA 93003 to check out what else we have in store for your cleaning needs!
Newsletter Special
Mention our newsletter and Receive a $35 dollar coupon on your next service!
Visit our Kelly Tech Center for all of your cleaning needs at 2300 Knoll Dr. STE B
Visit our Ultimate Rug Spa at 1445 Donlon St. STE 2
Kelly Tech Center
2300 Knoll Dr.Suite b
Ventura, CA 93003