We recently completed a dryer vent cleaning for a home in Ventura on Topaz Ave. The owner of the condominium wanted us to remove all the debris and dust that had accumulated inside the dryer's exhaust ducting which prevented the dryer from working properly. The dryer was located in the middle of the building. The ventilation system for the dryer ran above the garage for a length of approximately 25 feet. 25 feet is a long way but this job was no problem using our RotoVent-Vac tool!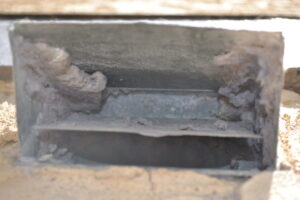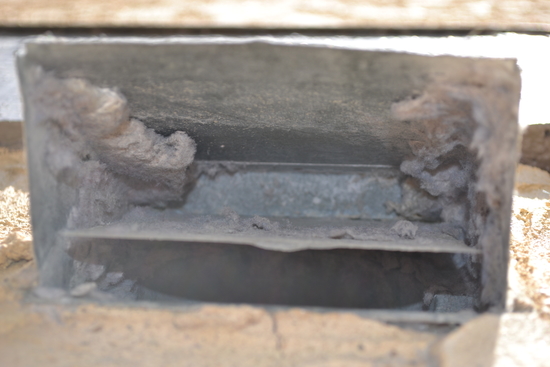 After pulling the dryer away from the wall and placing it nicely on our padded floor mats, it was time to show off our powerful RotoVent-Vac. We removed the dryer vent from the wall and connected our equipment. The specialized tool was connected to the exhaust duct on the wall using a special adaptor that allows us to use a brush that spins. The spinning brush is fed into the exhaust duct brushing and dislodging all the lint accumulated. The tool has an awesome vacuuming force of 300CFM (Cubic Feet per Minute), which is more than enough suction for 25 feet of exhaust duct. The brush is free moving from the hose which allows total control of where we clean without the struggle of inflexible tubing.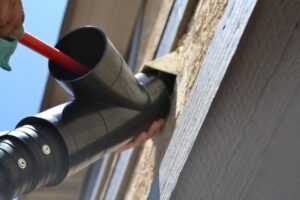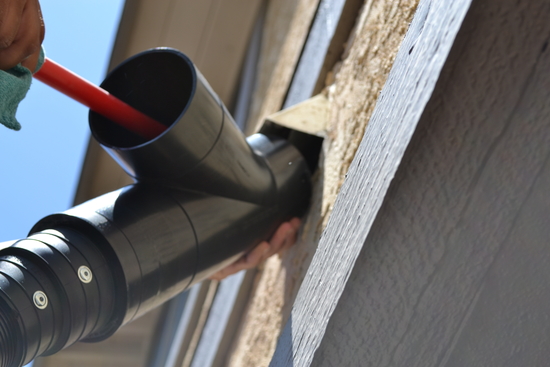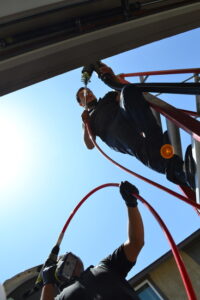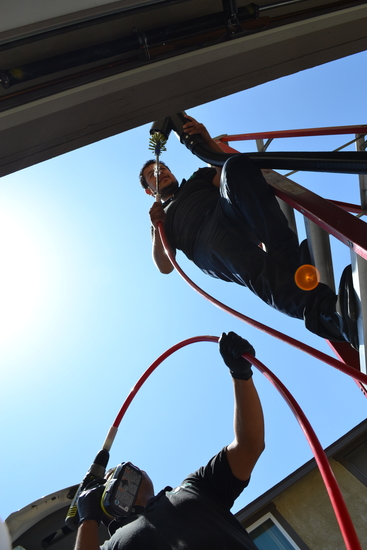 Our crew approached the vent from both entry points making sure that they completely cleaned the vent. The job only took about an hour to get the vent cleaned and reconnect the dryer to the vent. We recommend that a person who owns a dryer should have their exhaust vents cleaned every other year. The reason why people should have their exhaust vents cleaned is because it reduces the chance of dryer catching on fire, and it allows the dryer to work more efficiently saving energy and the customer money.