How services are provided to consumers is constantly evolving. Particularly in business to business service styles like in the commercial cleaning arena, the process of selecting a service provider is very specific and demanding. With so many service providers in most industries, a firm needs to satisfy all of a client's requirements to secure a project or contract. After nearly 40 years servicing a huge range of clients in Ventura and Santa Barbara counties, Kelly Cleaning understands what your business or organization values, and we've carefully designed our services and company philosophy to match your needs and make choosing us as your commercial cleaning service easy. In our experience, the following key issues are important to businesses, organizations, and private individuals when selecting a cleaning service.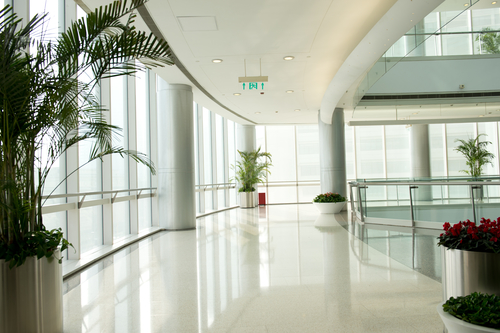 Are They Well Established in the Local Market?
In order to prevail in highly competitive markets like commercial cleaning, a firm has to consistently provide great services at competitive prices. Returning customers and repeat business are important components of building a sustainable business model. A long history of providing quality service and an extensive client list helps to demonstrate to new prospective customers that we understand how to solve your cleaning problem, and that our customers who have had the same problem as you have been completely happy with our cleaning solution. We've been providing cleaning services to Ventura and Santa Barbara counties since 1978. A long established history of service is evidence that we provide the best cleaning services at fair prices – which is ultimately what every commercial cleaning customer is seeking.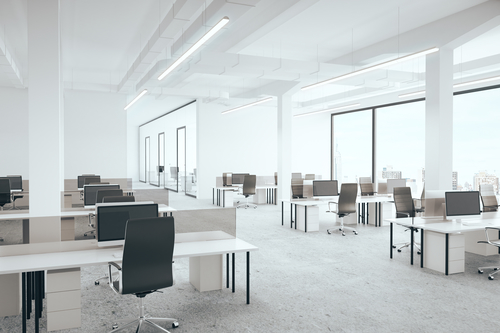 Does the Company Have Great Personnel and Skilled Staff?
This is an important question to ask of any commercial cleaning company you're considering. The members of the company's cleaning team are the individuals who are ultimately providing the services on site. The skill of these individuals and their work habits directly affects the quality of the services you receive. This is what makes Kelly Cleaning a genuinely unique company – not only in the commercial cleaning industry, but for companies in any industry. We're celebrating our 40th anniversary in business in 2018. During our 40 years in business we've built a dedicated team, and amazingly, 75% of our staff members have been with the company for at least 20 years, and some individuals have been with us for 30 years. We're very proud to have built a healthy work environment and fun company culture that has allowed individuals to raise families, buy homes, and build their lives while working for our company. What this means for you as the consumer is that the individuals providing your service enjoy what they do, are happy to be solving your cleaning problem, and have extensive experience in handling situations just like yours. Keep in mind that companies are made up of people. Kelly Cleaning is a collection of cleaning experts.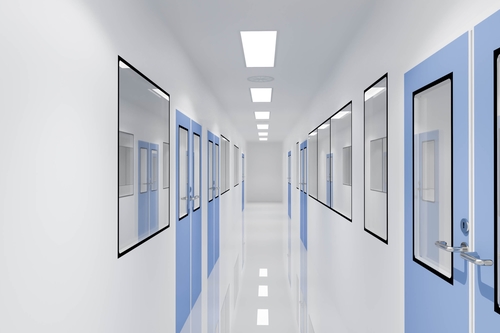 Are Their Cleaning Techniques Green / Environmentally Friendly?
This is an important issue. As the consumer, you want to know that the cleaning products used in your place of business or home will not only be safe for your employees and family members, but also that you're not contributing to negative impacts on the environment as a result of choosing a commercial cleaning services who doesn't practice environmentally friendly cleaning practices. This is another area that makes Kelly Cleaning a unique cleaning specialist in Ventura and Santa Barbara counties. To start, we absolutely practice environmentally friendly commercial cleaning. Not only do we use Certified Green cleaning products, we have our own line of Kelly Cleaning branded Certified Green cleaning products. Our Kelly Tech Center in Ventura contains a range of low-impact cleaning products that we use on our cleaning projects, and which are also available to the general public for purchase. At the Kelly Tech Center we also provide demonstrations for cleaning products, examples of different surfaces, and we also provide training and courses in certain cleaning techniques and processes. All of this adds up to a commercial cleaning company that has not only embraced Certified Green and environmentally friendly cleaning methods, but has created an entire division of the company dedicated to the philosophy. If a Certified Green cleaning service is a must-have for your project, we're your best resource.
How Does All of This Provide Me With Value?
All of these characteristics of Kelly Cleaning add up to a completely unique local services company that provides the combination of trust, expertise, and safety that every consumer is ultimately seeking in any company, product, or service they choose. Our length of establishment, tenure of staff, and unique product and service capabilities provides you the best combination of trust and skill, then we support all of that with our guarantee of satisfaction