Air duct cleaning | Ventura, California
We provide professional air duct cleaning in Ventura County and the surrounding areas. Using the RotoBrush air duct cleaning system, we're able to eradicate airborne contaminants leaving virtually contaminant-free air in your home or building. This advanced air duct cleaning method is the only technique that brushes and vacuums at the point of contact, which eliminates the use of environmentally-harsh chemicals. The RotoBrush cleans all types of air duct configurations including round ducts and square metal ducts, flex ducts and fiberboard ducts. The RotoBrush duct cleaning tool easily navigates the right-angle turns and multiple bends in most duct systems. If you're hiring a company to clear air ducts, it's important that they're able to show you that your ducts do indeed require cleaning. We use the Roto-Vision video inspection system to observe every corner and recessed area to show trouble spots during the RotoBrush application. This allows you to see the extent of dirt and debris in your air ducts, and it to verify that our cleaning job was done correctly. The RotoBrush system uses vacuums with HEPA multi-level filtration systems to trap the dust and dirt particles and keep them from floating around in the air. During cleaning, particles in the air, dust and dander stay confined within the high-efficiency equipment.
Air Duct Cleaning - What You Need To Know
Many of our air duct or heater vent cleaning projects are for customers having these services performed in their home for the first time. Air duct cleaning is not a new concept, but the fact is that many people simply haven't considered that ducts and vents may require periodic cleaning, and aren't aware of how it can benefit indoor air quality. Because so many people are having ducts or vents cleaned for the first time, there are naturally many questions.
What Is Indoor Air Quality?
Indoor air quality is a legitimate concern. The air inside your neighbor's home may be significantly cleaner and healthier than the air in your home. You live next to each other, therefore the outdoor air quality is equal, so what causes indoor air quality to vary? In short, pollutants. Collections of dust, residual dirt, mildew growth, and deposits of mold are all materials which are known to irritate the way people breathe. These contaminants are circulated through central air systems. If you have allergies, asthma, or other ear nose and throat conditions, then you're likely to be more sensitive to air quality issues in your home. Regardless of any existing breathing problems, everyone should make maintaining the cleanest possible air in their home a priority. Poor indoor air quality can cause you to experience headaches, colds, and viruses more frequently. Depending on the exact nature of the pollutants in your home, over time poor air quality can lead to more serious health concerns. There's a lot to consider regarding indoor air quality issues, but there is consensus that cleaner air which is free of irritants is healthier and more comfortable than low quality air.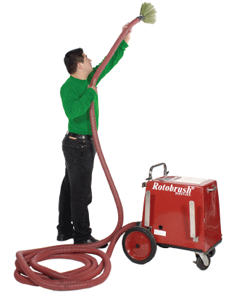 Signs Air Ducts May Need Cleaning
If you're experiencing allergies or other breathing problems, that doesn't necessarily signal that you have an indoor air quality issue, but if your home is perpetually stuffy, has dust that collects on surfaces like tables or shelves at an accelerated rate, or creates an uncomfortable sensation when you enter the home after being outside for a few hours, then this may signal there's something in the home causing the quality of the air to deteriorate. Of course, if there's an obvious contributing factor, such as one or more occupants smoking cigarettes in the home, stopping that activity is the best first step towards cleaning up the air in your home.
Things Air Duct Cleaning Fixes
Mold growth is widely acknowledged as being something to avoid. You should take any measures possible to keep mold out of your home, and our duct cleaning service thoroughly cleans the air ducts in your home and eradicates things like mildew, fungus, and mold. There are several causes of mold growth in an air duct. Particularly for homes in Ventura County which has a high average humidity and generally large concentration of moisture in the air, mold often arises from a combination of moisture, darkness, and stale air. Even in a well built air duct mold growth may appear. Now, if there is an issue with the construction of the air duct itself, such as a poorly functioning air supply, misconfigured heating or cooling coils, or any number of possible problem with other equipment, this generally increases the chances of mold growth in an air duct. Blocked, restricted, or impeded air ducts. This does happen. In many homes which haven't had the ducts cleaning in a while, people notice things like bathroom fans turning, but being ineffective at clearing steam from the bathroom. Like any tubular fixture, ducts can have their airways restricted. Materials may enter the duct, and over time gradual deposits can grow and restrict air flow. There's many possibilities, but using our Roto-Vision camera system we can actually inspect every inch of your ducts to identify the cause.
We're A Trusted Duct Cleaning Service Provider
It is important to have confidence in any company you hire to provide duct cleaning for several reasons. First, you should know that if you're paying for duct cleaning that your home's ducts have a legitimate need to be cleaned. We use the Roto-Vision Video Inspection System to thoroughly examine the pathways in your air ducts and identify general dirtiness and specific problem areas. By doing this, we're able to show you exactly what's in your ducts so you can verify the situation for yourself. Secondly, you should be confident that the duct cleaning company is appropriately skilled to fix your problem, and not exacerbate the issue by allowing pollutants to enter your home, or stirring up the debris without effectively removing it.
Certified Member of the RotoBrush's RotoVantage Network
We have performed thousands of these procedures, and our cleaning crews have been with us for years, so you can be confident that you're being taken care of by an expert who knows exactly how to solve your problem. We follow a strict procedure which includes cleaning and sanitizing air entryways, choke points, deep cleaning the air supply, and thoroughly brushing, vacuuming, and sanitizing the ducts using environmentally friendly products. We're well equipped with the Roto-Brush / Roto-Vision system which is the premier air duct cleaning system, and we're active members of RotoBrush's RotoVantage network, which means we've received comprehensive training and are certified by the equipment manufacturer to be experts in duct cleaning. The quality of the duct cleaning vacuum is extremely important, because cheaper or less advanced systems may not efficiently collect all of the dust being extracted from the duct, and this can actually decrease your home's air quality rather than improve it. By combining an experienced staff, the best air duct cleaning equipment, and comprehensive certification in how effectively use that equipment, we're able to diagnose the problem in your air ducts, show you the problem areas to verify the cause of the dirty ducts, and carefully eradicate any dirt, debris, fungus, and other irritants.
What To Do After Having Air Ducts Cleaned
Every few years, even with reasonably well maintained air ducts, it's normal to require a cleaning. Some homes may be able to go even longer depending on the home itself, the configuration of the air ducts, and other factors. If you've recently had your home's air ducts cleaned, or plan to in the near future, it's important to be aware of any problems with the duct system that have made it susceptible to excessive dust, mold growth, or other airway problems. If the duct system is damaged in some way, or has malfunctioning air supplies, coils, or other components, then these should be examined and repaired. If an air duct problem has contributed to poor indoor air quality, and the source of that problem is not fixed, then the problem is likely to recur, leading to duct cleaning being required again sooner rather than later. While we're experts in duct cleaning, we don't provide structural repairs to the air duct system in your home. HVAC contractors specialize in heater, cooling, and air supply systems, and will be able to diagnose and repair any functional or structural issues in your home's air duct system.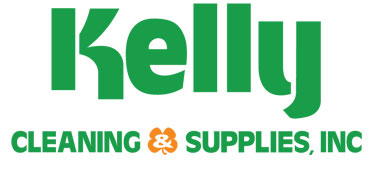 Kelly Cleaning & Supplies offers professional janitorial services and specialized commercial cleaning in Ventura and Santa Barbara Counties with satisfaction guaranteed.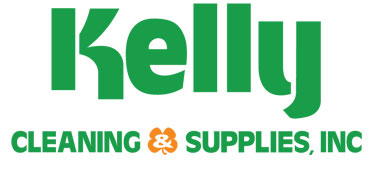 Kelly Cleaning & Supplies offers professional janitorial services and specialized commercial cleaning in Ventura and Santa Barbara Counties with satisfaction guaranteed.